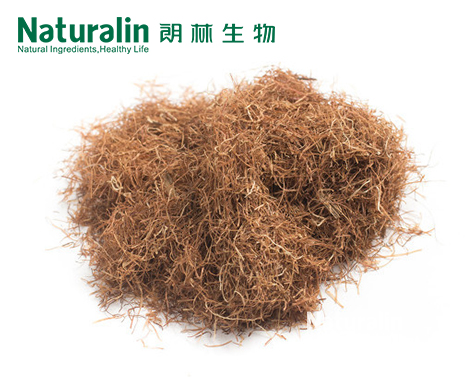 Corn Silk (Stigmata Maydis) Extract
Naturalin Code:

NAT-200

Product Specification:

4:1 8:1 10:1

Latin Name:

Zea mays L.

Test Method:

N/A

We're here to help:


Easy ways to get the answers you need.

PRODUCT DESCRIBTION
Introduction:
Corn silk is the name used for the threads, known as stigmas, found at the top and sides of a stalk of corn. Though it's often discarded when corn is prepared for eating, it may have several medicinal applications. Corn silk contains a variety of plant compounds that may be responsible for various health effects. Such as antioxidants, polyphenols, vitamins, and minerals. In TCM, it's used to treat a variety of ailments, including prostate problems, malaria, urinary tract infections (UTIs), and heart disease. There more recent research indicates that it may also help reduce blood pressure, cholesterol, blood sugar, and inflammation.
Functions:
In most cases, many people throw corn silk away because they do not know they can use it to health benefits.
▪ Natural antioxidant.
▪ Has anti-inflammatory properties.
▪ As a diuretic.
▪ Help UTI.
▪ Reduces blood pressure & blood sugar.
Applications:
Corn silk may be used fresh but is often dried before being consumed as a tea or extract. In the old days, people boiled corn silk and drank it as tea. Now, its extract is available as a dietary supplement in powder, liquid or capsule form.
Packing & Storage:
Pack in paper-drums and two plastic-bags inside. Net Weight: 25kgs/paper-drum.
1kg-5kgs plastic bag inside with aluminum foil bag outside. Net Weight: 20kgs-25kgs/paper-drum.
Store in a well-closed container away from moisture and light.

Shelf Life:
2 years if sealed and store away from direct sun light.

Natural Ingredients, Healthy Life.
Naturalin is a botanical/plant extracts manufacturer and natural ingredient solutions provider.
Please feel free to contact us for your any concerns.

Associated Products
Contact Us
Email: sales@naturalin.com
Tel: +86(731)84430651
Free Sample
Subscribe Naturalin

INQUIRY
Please note that we are a wholesale company selling bulk quantities of 5 kg and greater.
We do not sell retail quantities to individuals.
Why Subscribe Naturalin Newsletter & Magazine?
As a leading plant extract manufacturer in China, Naturalin would like to offer you plant extract marketing inforamtion for you
in the form of monthly newsletter and semiyearly magazine, it is free of charge. Many thanks.