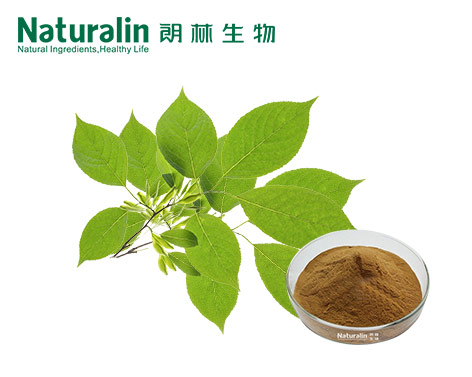 Eucommia Leaves Extract
Naturalin Code:

NAT-092

Product Specification:

5% Chlorogenic Acid - 18% Eucommia Flavonoids - 30% Eucommia Polysaccharide

Latin Name:

Eucommia ulmoides Oliv.

Test Method:

HPLC

We're here to help:


Easy ways to get the answers you need.

PRODUCT DESCRIBTION
Introduction:
Eucommia ulmoides is an ancient tree genus that native to China, known as "Oriental Sacred Tree" and "Plant Gold". It has rich active ingredients and is a traditional Chinese medicine feed material with great development value. In 2013, the "Catalogue of Feed Additives" published by China's Ministry of Agriculture has officially listed Eucommia leaves extract as a feed additive, and was approved to be used in compound feed for pigs, fish, and shrimps, etc.
Term

Index

Recommended dosage
(Addition per ton of compound feed)

Moisture

NMT8.0%

Laying Hens

100-300g

Exterior

Brown powder

Broiler

500-2000g

Particle Size

90% over 80 mesh

Piglet

250-1000g

Solubility

Partially dissolved in
alcohol solution

Rabbit

100-300g

Content

5% Chlorogenic Acid
18% Flavonoids
30% Polysaccharide

Shrimp

1000-2000g
Main feature: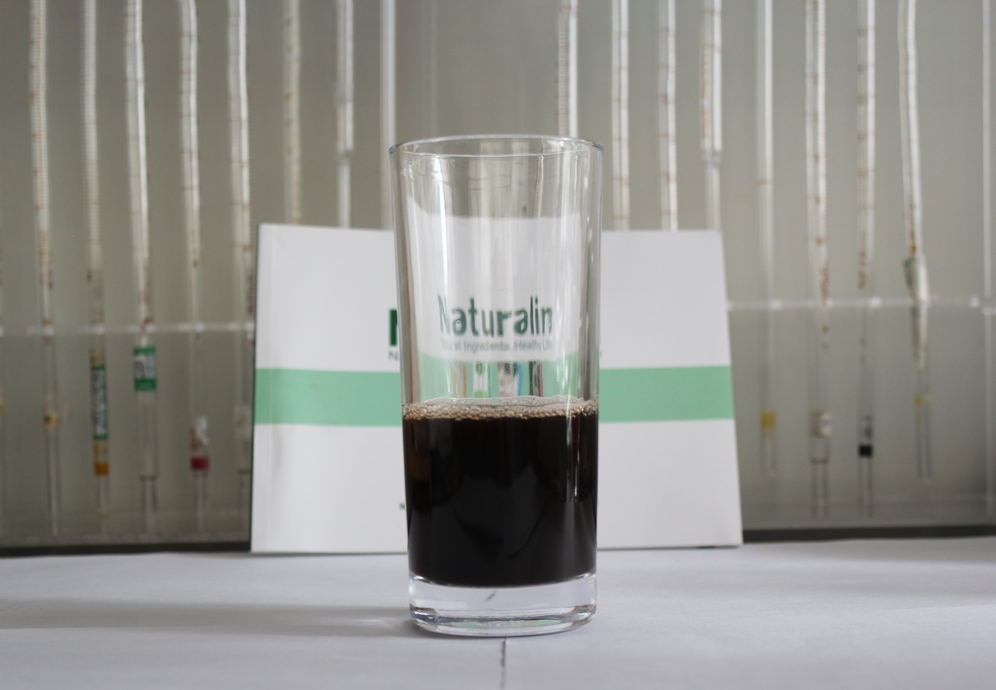 Chlorogenic Acid:
Promotes growth and improves immunity.
Eucommia Flavonoids:
Protect liver and gallbladder, enhance digestion and absorption function.
Eucommia Polysaccharide:
Eliminate free radicals and improve meat quality.
Product Comparison: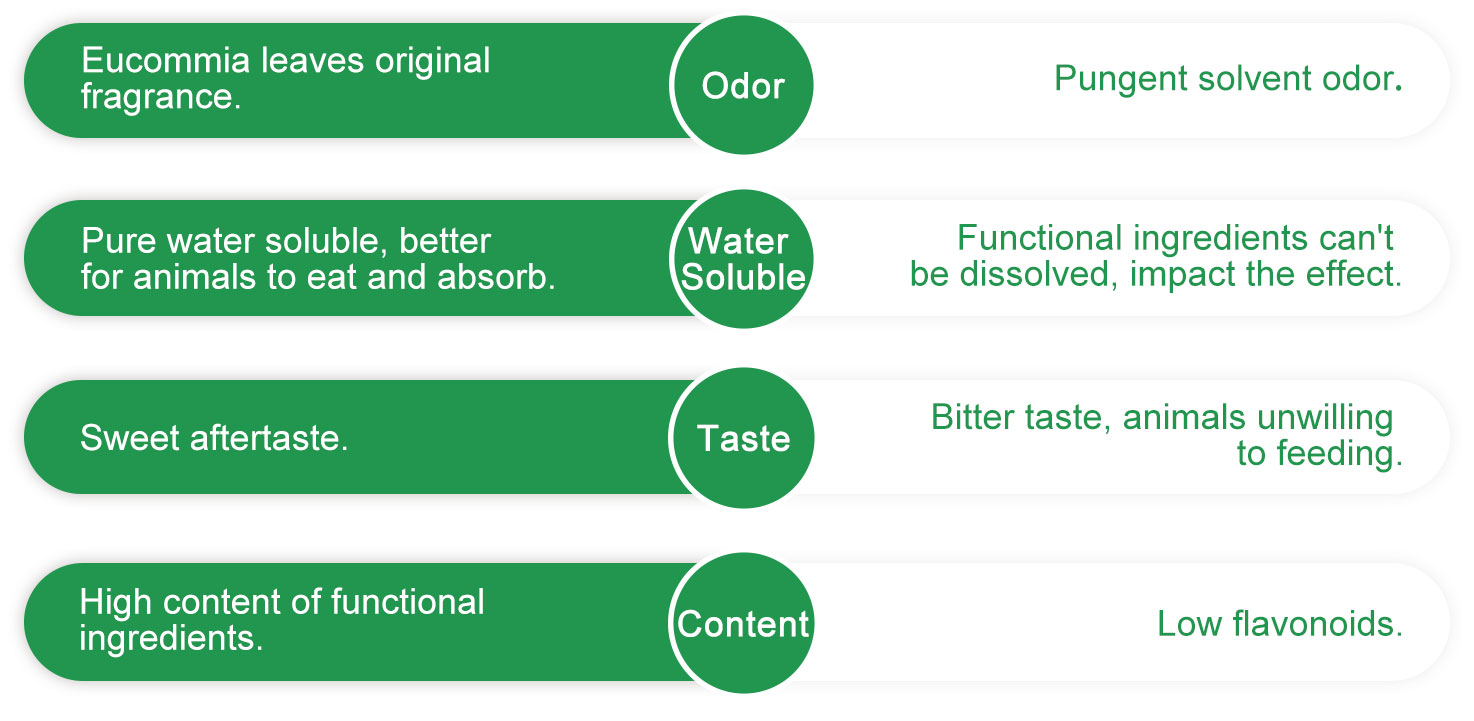 Effect:
· Enhance immunity
Regulate the immune system, enhance the disease resistance of animals, and relieve immune suppression.
· Keep intestinal microecological balance
Regulates the intestinal microecological balance of animals and effectively prevents the occurrence of bacterial diseases in the gastrointestinal tract.
· Improve production performance
Maintain the stable production performance of sows and improve the farrowing rate. Improve sow milk production and high weaning estrus rate. Piglets have less maternal diarrhea, and the survival rate of nursery pigs is high.
· Improve meat quality
Increase collagen content in meat, reduce fat content, and improve meat quality and flavor.
· Improve egg quality
Improve the egg production rate of laying hens and prolong the peak period of egg production. Reduce the total cholesterol content in eggs and increase the calcium content in eggs.

Packing & Storage:
Pack in paper-drums and two plastic-bags inside. Net Weight: 25kgs/paper-drum.
1kg-5kgs plastic bag inside with aluminum foil bag outside. Net Weight: 20kgs-25kgs/paper-drum.
Store in a well-closed container away from moisture and light.

Shelf Life:
2 years if sealed and store away from direct sun light.
Natural Ingredients, Healthy Life.
Naturalin is a botanical/plant extracts manufacturer and Natural Ingredient Solutions provider.
Please feel free to contact us for your any concerns.

Associated Products
Contact Us
Email: sales@naturalin.com
Tel: +86(731)84430651
Free Sample
Subscribe Naturalin

INQUIRY
Please note that we are a wholesale company selling bulk quantities of 5 kg and greater.
We do not sell retail quantities to individuals.
Why Subscribe Naturalin Newsletter & Magazine?
As a leading plant extract manufacturer in China, Naturalin would like to offer you plant extract marketing inforamtion for you
in the form of monthly newsletter and semiyearly magazine, it is free of charge. Many thanks.