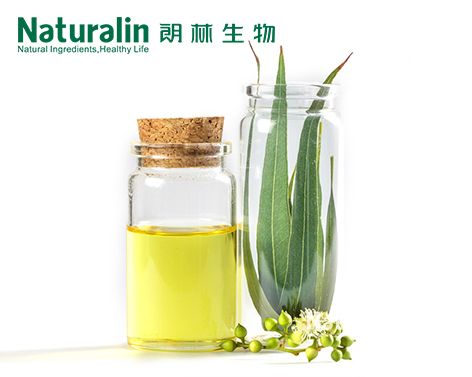 Eucalyptus Oil
Naturalin Code:

N/A

Product Specification:

Oil

Latin Name:

Eucalyptus Robusta Smith

Test Method:

N/A

We're here to help:


Easy ways to get the answers you need.

PRODUCT DESCRIBTION
Introduction:
Eucalyptus is a fast-growing bush. It is a perennial plant and is easy to grow, so many people have found it. Eucalyptus plants, especially their extracted oils, play a very important role.

Functions:
1. Antibacterial;
2. Anti-oxidation;
3. Relieving pain; such as muscle pain & joint pain;
4. Relieving colds, relieving headaches, and promoting smooth breathing;
5. Improving immunity
6. Preventing mosquito bites and repellent;
7. Skin problems such as wounds, blisters, etc;
8. Oral care, anti-cavity;
9. Hair care

Applications:
1. Medicinal industry: anti-inflammatory drugs, analgesics, cough suppressants, etc;
2. Cosmetics: often using perfumes, essential oils, etc;
3. Personal care products: mouthwash, toothpaste, tooth powder, etc;
4. Food & beverage industry: candy additives, flavors, etc;
5. Other industry: insecticides, etc.


Associated Products
Contact Us
Email: sales@naturalin.com
Tel: +86(731)84430651
Free Sample
Subscribe Naturalin

INQUIRY
Please note that we are a wholesale company selling bulk quantities of 5 kg and greater.
We do not sell retail quantities to individuals.
Why Subscribe Naturalin Newsletter & Magazine?
As a leading plant extract manufacturer in China, Naturalin would like to offer you plant extract marketing inforamtion for you
in the form of monthly newsletter and semiyearly magazine, it is free of charge. Many thanks.