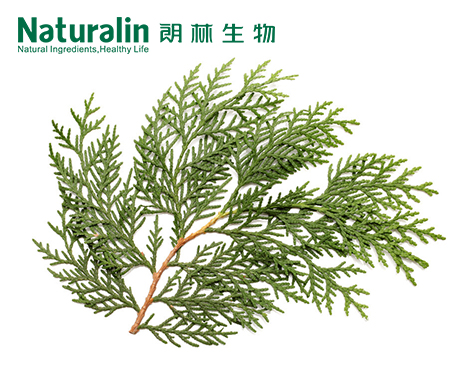 Cacumen Platycladi Extract
Naturalin Code:

NAT-338

Product Specification:

10:1(0.1%)Quercetin

Latin Name:

Platycladus orientalis (L. ) Franco

Test Method:

N/A

We're here to help:


Easy ways to get the answers you need.

PRODUCT DESCRIBTION
Introduction:
Platycladus orientalis (L.) Franco is the branch and leaf of Platycladus orientalis (L.) Franco, which has the functions of growing black hair.
Functions
Platycladus orientalis leaf extract is scientifically extracted and reasonably configured. It is used in shampooing and growth products, and has the effect of nourishing and growing hair.
Applications:
Personal care: shampoo, hair care, hair growth, hair care products, etc.
Personal Care Ingredients List:
· Gentian Root Extract
· Rosemary Extract
· Soap Nut Extract
· Tea Seed Extract (Tea Saponin)
· Chamomile Extract
· Garlic Extract
More: www.naturalin.com

Naturalin is rich of experience in natural ingredient additives for personal care products applications.
Consumers increasingly concern about the validity, safety and stability of personal care products.
The cosmetics industry is experiencing a revolution, moving towards using natural ingredients. Users are increasingly concerned about the efficacy, safety and stability of personal care products.

Associated Products
Contact Us
Email: sales@naturalin.com
Tel: +86(731)84430651
Free Sample
Subscribe Naturalin

INQUIRY
Please note that we are a wholesale company selling bulk quantities of 5 kg and greater.
We do not sell retail quantities to individuals.
Why Subscribe Naturalin Newsletter & Magazine?
As a leading plant extract manufacturer in China, Naturalin would like to offer you plant extract marketing inforamtion for you
in the form of monthly newsletter and semiyearly magazine, it is free of charge. Many thanks.